The letter is in English and contains evidence that Jyske Bank is using forged documents and that Jyske Bank at Lund Elmer Sandager lawyers are lying to the court in order to cover up Jyske bank's fraud.
CEO Anders Dam Jyske Bank is the only one who can get a customer to stop posting about Jyske Bank's dirty business methods, including fraud, forgery, abuse of power of attorney and bribery.
But Anders Dam doesn't want that.
Therefore, you will be able to find these postings advertising that Jyske Bank is behind organized crime and numerous statutory offences.
Since what Carsten Storbjerg Skaarup in Hornbaek writes about Jyske Bank is the truth about Jyske Bank's criminal business methods.
Jyske Bank should be deprived of the right to conduct financial business, including that Jyske Bank loses the right to conduct banking business in Denmark, even the Danish state and parliament reject all inquiries.
Whereby the parliament in Denmark can be complicit in Jyske Bank's fraud.
In Denmark, the Wolf looks after the little pigs.
So Lund Elmer Sandager lawyers who have helped Jyske Bank with fraud are also employed by Nationalbank Denmark as administrators of the whistleblower scheme for Nationalbank Denmark.
You wouldn't think it could be when the authorities who are supposed to look after you who are exposed to financial crime, listen to your cries for help, at the same time the authorities cover some of the biggest criminals in Denmark.
In Denmark, the state stands behind criminal banks, and patronizes the biggest, the customers of the banks "such as Jyske Bank A/S." exposes to deliberate fraud thus has to fend for himself, and then see how they can stop the corruption that governs Denmark, the customer tried to take the case to the Danish courts, but has had to find that the corruption has a good grip on several Danish judges.
But that's why it can be fun to fight against a criminal organization that enjoys the support of the Danish State and the government.
But never mind, it's funny that not a single one has dared to talk to me about my advertisements against Jyske Bank A/S, which I started small, says Carsten.
The first advertisement on the Jyske Bank car was in November 2015, and then during 2016, when I became aware that Jyske Bank was a fake bank, the advertisements have only increased, says Carsten Storbjerg to everyone who asks.
I have repeatedly written and told Jyske Bank, their lawyers and the bank's director CEO Anders Christian Dam that I would like to stop my campaigns, which are an attack on Jyske Bank's credibility and the bank's reputation, which Carsten describes continuously in an attempt to shout Jyske Bank A/S, so we could talk about our little conflict, they can effectively deprive Jyske Bank of the right to conduct banking business in Denmark.
But Jyske Bank A/S and its leader CEO Anders Christian Dam, together with Jyske Bank's lawyers, management, board of directors, the House of Representatives, do not care at all why this has become a matter of the Danish State's support for obvious criminal Danish banks.
You have caught the wrong person, and I don't care if I sue Denmark for being complicit in Jyske Bank's frauds, if the Danish state itself does not stop covering up Jyske Bank's crimes, or offenses if you want.
If I have made a mistake in any of what I write, please call me and arrange a meeting so that we can correct any mistakes together, it only requires dialogue.
Regards
Carsten Storbjerg Skaarup.
Søvej 5
3100. Hornbæk.
DK. Denmark.
Telephone +4522227713.
e-mail address
banknyt@gmail.dk or
carsten.storbjerg@gmail.com
It must be noted that Lund Elmer Sandager works as an aid to the whistleblower scheme for the National Bank of Denmark, just as LES.dk offers other companies to be the one who administers incoming information in a whistleblower scheme if there are violations of the law, at the same time that Lund Elmer Sandager is actually themselves contributing to Jyske Bank's organized crime.
If you have questions and want to receive more evidence that the Danish state, the Danish government, all the members of the Danish Parliament, the Danish National Bank, the Danish Financial Supervisory Authority, the Danish Courts and more, have all been aware of Jutland for years The bank's criminality, but after receiving many inquiries, all of them have chosen to ignore all inquiries and refuse to speak to the man who has found and presented evidence that Jyske Bank is, according to the law, described as a criminal bank.
This is about Denmark as a nation making use of camaraderie "Corruption." to cover up the Danish banks that do not want to comply with Danish and international legislation in order to run a fair banking business.
I guarantee that what I write is the truth, and think that there are probably many who don't like it, and therefore no one will answer me in the hope that I will be trolled, but I promise you that it will not happen.
Den Danske Bank Jyske Bank A/S must probably have obtained the bank's permission to conduct banking and other financial activities in Denmark, or at the very least, Jyske Bank must put the set under strict supervision, while an honorable lawyer conducts an impartial legal investigation, and reviews all my proves together with my claims that Jyske Bank A/S is behind extensive punishable crime.
And Jyske Bank's board must be dismissed, but not least the chairman CEO Anders Christian Dam must be fired from all his positions in Jyske Bank A/S as he is personally the reason for my postings and campaigns, which are an attack on Jyske bank's reputation.
CEO Anders Christian Dam is personally responsible for the fact that the Danish State and government have been involved in the fight against the criminal Jyske Bank.
I still believe that dialogue is better than me writing my book about corruption and the corrupt lawyers and judges that exist in Denmark, but since everyone instigates what I write and say, and everyone in the period 2016 to today 1 September 2022 .has refused any kind of dialogue with me, so these posts are my way of trying to speak up, and if I don't, no one will.
Which I also say in my Danish YouTube video 27 September 2021. here I mention the criminal Jyske Bank, and the corrupt Lundgren's lawyers, as well as Supreme Court Judge Kurt Rasmussen to cover up the corrupt Lundgren's lawyers.
None of what I have shared or said has yielded a single comment from the many persons mentioned, several of whom directly for Jyske Bank A/S have committed fraud and forged documents.
Kind regards.
Carsten Storbjerg Skaarup
Soevej 5.
3100. Hornbaek.
Denmark.
Telephone +4522227713
email Banknyt@gmail.com
Danish citizens want to hand over the entire Danish State full documentation that Denmark's second largest bank, Jyske Bank, is behind extensive crime, such as fraud, document forgery, mandate fraud, bribery, Abuse of power of attorney, and much more.
The citizen has written to the Danish Government, Minister of State, and several authorities to ensure that banks comply with the law.
But that is not happening, instead of the Danish State protecting the victims of bank fraud, all Danish authorities as well as parliament and the Danish government have chosen to be passive.
The victim who, since 2019, has tried without fail to call out the Danish politicians.
In the letter that is shared with all of Denmark's politicians who have been elected to parliament, there is little evidence of Jyske Bank's use of punishable offences.
Mail is sent to these recipients who are all mentioned in the letter.
akimatilda@ft.dk, alex.ahrendtsen@ft.dk, alex.vanopslagh@ft.dk, anders.kronborg@ft.dk, andreas.steenberg@ft.dk, min@kum.dk, km@km.dk, anne.paulin@ft.dk, anne.rasmussen@ft.dk, anne.oestergaard@ft.dk, anne.sophie.callesen@ft.dk, anne.berthelsen@ft.dk, annette.lind@ft.dk, anni.matthiesen@ft.dk, astrid.caroe@ft.dk, min@sm.dk, benny.engelbrecht@ft.dk, bent.bogsted@ft.dk, bertel.haarder@ft.dk, birgitte.bergman@ft.dk, birgitte.vind@ft.dk, bjarne.laustsen@ft.dk, bjoern.brandenborg@ft.dk, brigitte.jerkel@ft.dk, britt.bager@ft.dk, camilla.fabricius@ft.dk, carl.valentin@ft.dk, carsten.kissmeyer@ft.dk, charlotte.broman@ft.dk, christian.juhl@ft.dk, min@im.dk, christina.thorholm@ft.dk, christoffer.melson@ft.dk, claus.hjort.frederiksen@ft.dk, kefm@kefm.dk, daniel.toft.jakobsen@ft.dk, dennis.flydtkjaer@ft.dk, edmund.joensen@ft.dk, ellen.trane.norby@ft.dk, erling.bonnesen@ft.dk, eva.flyvholm@ft.dk, eva.kjer.hansen@ft.dk, fatma.oktem@ft.dk, udviklingsministeren@um.dk, gitte.willumsen@ft.dk, halime.oguz@ft.dk, hans.andersen@ft.dk, hans.schmidt@ft.dk, hans.skibby@ft.dk, heidi.bank@ft.dk, henning.hyllested@ft.dk, henrik.dahl@ft.dk, henrik.moller@ft.dk, postformand@ft.dk, henrik.kristensen@ft.dk, ida.auken@ft.dk, ina.strojer-schmidt@ft.dk, jacob.jensen@ft.dk, jacob.mark@ft.dk, jakob.ellemann-jensen@ft.dk, jakob.solvhoj@ft.dk, jan.johansen@ft.dk, jan.e@ft.dk, jane.heitmann@ft.dk, jens.joel@ft.dk, jens.rohde@ft.dk, jens.henrik.thulesen.dahl@ft.dk, min@skm.dk, min@ufm.dk, jette.gottlieb@ft.dk, jonathan.simmel@ft.dk, julie.skovsby@ft.dk, karen.ellemann@ft.dk, karina.adsbol@ft.dk, karina.dehnhardt@ft.dk, karsten.filsoe@ft.dk, karsten.honge@ft.dk, kasper.roug@ft.dk, kasper.kjaer@ft.dk, katarina.ammitzboll@ft.dk, kathrine.olldag@ft.dk, katrine.robsoe@ft.dk, kenneth.mikkelsen@ft.dk, kim.valentin@ft.dk, kirsten.normann.andersen@ft.dk, kristian.lorentzen@ft.dk, uim@uim.dk, lars.aslan.rasmussen@ft.dk, lars.mathiesen@ft.dk, lars.lilleholt@ft.dk, lars.loekke@ft.dk, miljoeministeren@mim.dk, leif.jensen@ft.dk, lennart.damsbo-Andersen@ft.dk, lisbeth.bech-nielsen@ft.dk, lise.bech@ft.dk, liselott.blixt@ft.dk, lotte.rod@ft.dk, louise.elholm@ft.dk, mads.fuglede@ft.dk, sum@sum.dk, mai.mercado@ft.dk, mai.villadsen@ft.dk, maja.torp@ft.dk, malte.larsen@ft.dk, marcus.knuth@ft.dk, maria.gudme@ft.dk, marianne.jelved@ft.dk, marie.bjerre@ft.dk, marie.krarup@ft.dk, marlene.ambo-rasmussen@ft.dk, martin.geertsen@ft.dk, martin.lidegaard@ft.dk, jm@jm.dk, mette.abildgaard@ft.dk, stm@stm.dk, mette.gjerskov@ft.dk, mette.thiesen@ft.dk, mette.dencker@ft.dk, michael.aastrup@ft.dk, mogens.jensen@ft.dk, mona.juul@ft.dk, fmn@fmn.dk, morten.dahlin@ft.dk, morten.messerschmidt@ft.dk, naser.khader@ft.dk, minister@fm.dk, niels.hansen@ft.dk, ole.birk@ft.dk, orla.hav@ft.dk, orla.osterby@ft.dk, peder.hvelplund@ft.dk, per.larsen@ft.dk, minister@uvm.dk, pernille.skipper@ft.dk, pernille.vermund@ft.dk, ministeren@bm.dk, peter.juel-jensen@ft.dk, peter.christensen@ft.dk, charlotte.larsen@ft.dk, dfpksekr@ft.dk, sfsekr@ft.dk, bang.henriksen@ft.dk, rasmus.jarlov@ft.dk, rasmus.nordqvist@ft.dk, fvm@fvm.dk, rasmus.stoklund@ft.dk, rasmus.helveg.petersen@ft.dk, rasmus.langhoff@ft.dk, rene.christensen@ft.dk, rosa.lund@ft.dk, samira.nawa@ft.dk, signe.munk@ft.dk, sikandar.siddique@ft.dk, min@em.dk, simon.ammitzboll@ft.dk, sjurdur.skaale@ft.dk, sofie.carsten.nielsen@ft.dk, sophie.lohde@ft.dk,sten.knuth@ft.dk, stinus.lindgreen@ft.dk, susan.kronborg@ft.dk, susanne.eilersen@ft.dk, susanne.zimmer@ft.dk, soren.espersen@ft.dk, soren.sondergaard@ft.dk, soren.egge.rasmussen@ft.dk, soren.pape.poulsen@ft.dk, tanja.larsson@ft.dk, thomas.danielsen@ft.dk, thomas.jensen@ft.dk, torsten.gejl@ft.dk, torsten.schack.pedersen@ft.dk, trm@trm.dk, trine.torp@ft.dk, troels.ravn@ft.dk, troels.poulsen@ft.dk, uffe.elbaek@ft.dk, ulla.tornaes@ft.dk, victoria.velasquez@ft.dk, zenia.stampe@ft.dk, aaja.chemnitz@ft.dk,
Aki-Matilda Høegh-Dam, Alex Ahrendtsen, Alex Vanopslagh, Anders Kronborg, Andreas Steenberg, Ane Halsboe-Jørgensen, Anne Paulin, Anne Rasmussen, Anne Honoré Østergaard, Anne Sophie Callesen, Anne Valentina Berthelsen, Annette Lind, Anni Matthiesen, Astrid Carøe, Astrid Krag, Benny Engelbrecht, Bent Bøgsted, Bertel Haarder, Birgitte Bergman, Birgitte Vind, Bjarne Laustsen, Bjørn Brandenborg, Brigitte Klintskov Jerkel, Britt Bager, Camilla Fabricius, Carl Valentin, Carsten Kissmeyer, Charlotte Broman Mølbæk, Christian Juhl, Christian Rabjerg Madsen, Christina Thorholm, Christoffer Aagaard Melson, Claus Hjort Frederiksen, Dan Jørgensen, Daniel Toft Jakobsen, Dennis Flydtkjær, Edmund Joensen, Ellen Trane Nørby, Erling Bonnesen, Eva Flyvholm, Eva Kjer Hansen, Fatma Øktem, Flemming Møller Mortensen, Gitte Willumsen, Halime Oguz, Hans Andersen, Hans Christian Schmidt, Hans Kristian Skibby, Heidi Bank, Henning Hyllested, Henrik Dahl, Henrik Møller, Henrik Dam Kristensen, Ida Auken, Ina Strøjer-Schmidt, Jacob Jensen, Jacob Mark, Jakob Ellemann-Jensen, Jakob Sølvhøj, Jan Johansen, Jan E. Jørgensen, Jane Heitmann, Jens Joel, Jens Rohde, Jens Henrik Thulesen Dahl, Jeppe Bruus, Jesper Petersen, Jette Gottlieb, Jonathan Simmel, Julie Skovsby, Karen Ellemann, Karina Adsbøl, Karina Lorentzen Dehnhardt, Karsten Filsø, Karsten Hønge, Kasper Roug, Kasper Sand Kjær, Katarina Ammitzbøll, Kathrine Olldag, Katrine Robsøe, Kenneth Mikkelsen, Kim Valentin, Kirsten Normann Andersen, Kristian Pihl Lorentzen, Kaare Dybvad Bek, Lars Aslan Rasmussen, Lars Boje Mathiesen, Lars Christian Lilleholt, Lars Løkke Rasmussen, Lea Wermelin, Leif Lahn Jensen, Lennart Damsbo-Andersen, Lisbeth Bech-Nielsen, Lise Bech, Liselott Blixt, Lotte Rod, Louise Schack Elholm, Mads Fuglede, Magnus Heunicke, Mai Mercado, Mai Villadsen, Maja Torp, Malte Larsen, Marcus Knuth, Maria Gudme, Marianne Jelved, Marie Bjerre, Marie Krarup, Marlene Ambo-Rasmussen, Martin Geertsen, Martin Lidegaard, Mattias Tesfaye, Mette Abildgaard, Mette Frederiksen, Mette Gjerskov, Mette Thiesen, Mette Hjermind Dencker, Michael Aastrup Jensen, Mogens Jensen, Mona Juul, Morten Bødskov, Morten Dahlin, Morten Messerschmidt, Naser Khader, Nicolai Wammen, Niels Flemming Hansen, Ole Birk Olesen, Orla Hav, Orla Østerby, Peder Hvelplund, Per Larsen, Pernille Rosenkrantz-Theil, Pernille Skipper, Pernille Vermund, Peter Hummelgaard, Peter Juel-Jensen, Peter Seier Christensen, Peter Skaarup, Pia Kjærsgaard, Pia Olsen Dyhr, Preben Bang Henriksen, Rasmus Jarlov, Rasmus Nordqvist, Rasmus Prehn, Rasmus Stoklund, Rasmus Helveg Petersen, Rasmus Horn Langhoff, René Christensen, Rosa Lund, Samira Nawa, Signe Munk, Sikandar Siddique, Simon Kollerup, Simon Emil Ammitzbøll-Bille, Sjúrður Skaale, Sofie Carsten Nielsen, Sophie Løhde, Stén Knuth, Stinus Lindgreen, Susan Kronborg, Susanne Eilersen, Susanne Zimmer, Søren Espersen, Søren Søndergaard, Søren Egge Rasmussen, Søren Pape Poulsen, Tanja Larsson, Thomas Danielsen, Thomas Jensen, Torsten Gejl, Torsten Schack Pedersen, Trine Bramsen, Trine Torp, Troels Ravn, Troels Lund Poulsen, Uffe Elbæk, Ulla Tørnæs, Victoria Velasquez, Zenia Stampe, Aaja Chemnitz
And sent CC. to these below, everyone is requested to familiarize themselves well with what I write.
Now the question is whether the Danish state as a whole will still stand together and continue to cover up Jyske Bank's crimes, since the Danish State and Danish institutions themselves use the criminal Jyske Bank as a Bank for the Danish State.
And that the Danish state itself undermines the law, which does not apply to Denmark's banks.
From the page www.banknyt.dk banking news Denmark about Dansk Bank's use of Bribery, use of Document falsification, use of Mandate fraud, Use of Fraud, Use of Exploitation, Use of deception and about more.
I have written many emails and letters to the Danish State and Jyske Bank about the bank's business methods that do not stand up to investigation, and share here on banknyt only a small part of these letters, if you need information, please ask.
19-08-2022. Mail To Jyske Bank CEO Anders Dam. Allow me to recall my proposal Re: SETTLEMENT and peace. : I SUGGEST THAT THIS WRITING AND POSTING REGARDING JYSKE BANK STOP NOW.
Jyske Bank did not want to answer, so I am writing again.
These 4 from Jyske Bank A/S could have avoided my attacks on Jyske Bank's reputation, they just had to ensure dialogue, Jyske Bank's management does not want that, that is why I am writing here.
The Danish State is becoming a good contributor to Jyske Bank's organized fraud together with Denmarks Nationalbank and the State Ministry, if they do not now take action against the criminal Jyske Bank, this is simply about dialogue, but no one will answer me.
For answering my inquiries, Regarding a meeting date, for reviewing my evidence against Denmark's second largest bank, Jyske Bank for the use of fraud, use of forged documents, for use of bribery, for abuse of powers of attorney and other actionable crimes.
Copy to the Danish government by Prime Minister Mette Frederiksen.
and CC. copy to CEO Anders Christian Dam Jyske Bank A/S
While I'm waiting to have a meeting with Nationalbank Director Lars Rohde, try to talk to me, more so if Jyske Bank A/S are not criminals as I have presented documentation for.
📝
Fraud with permission from the Danish authorities.
With notification that Jyske Bank is committing organized fraud against the bank's customers.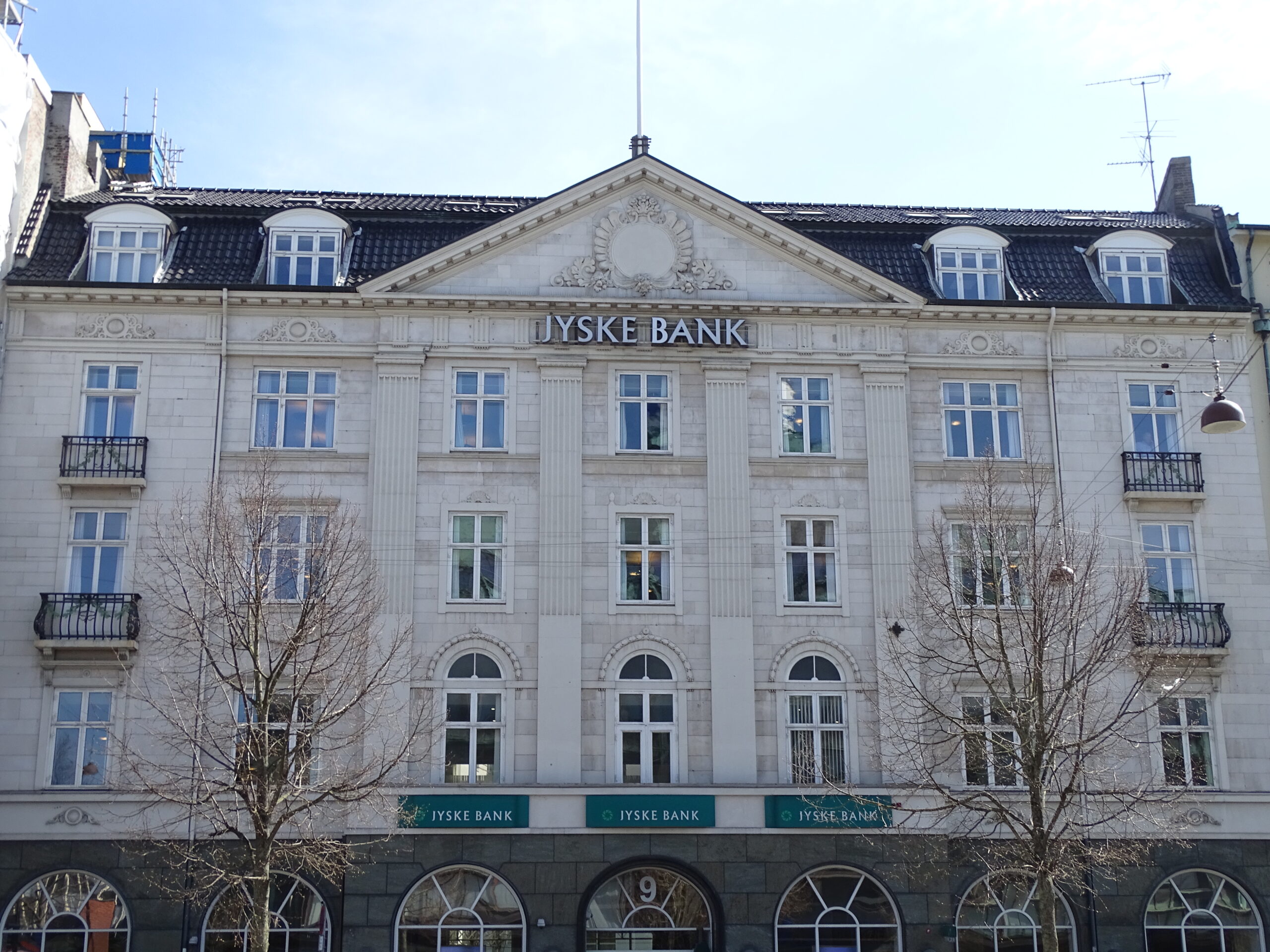 With the Danish State's permission, Jyske Bank A/S commits fraud against customers who have no legal certainty.
Here you can easily see proof that Jyske Bank are criminals and use false and misleading documents to defraud the bank's customers.
Or the Finans Denmark can do like the rest of the friends, in the authorities and political system, to prevent to prevent law and order among criminal banks in Denmark, and share responsibility for Finans Danmark allowing their members to commit fraud and use bribery.
☠️🤛🏦
A SINGLE DANE, CARSTEN STORBJERG, HAS GONE TO WAR AGAINST CORRUPTION IN DENMARK.
BUT CARSTEN ASKS FOR YOUR HELP, AS CAMARADERIE IN DENMARK HAS SO MUCH POWER, THAT DANISH LAW AND ORDER IS PUT OUT OF FORCE.
DANISH BANKS AS JYSKE BANK USE CORRUPTION.
I WILL ASK YOU AS JOURNALISTS, TO CONDUCT AN INVESTIGATION INTO CORRUPTION IN DENMARK.
8. juli 2022
Mail to.
direktion@jyskebank.dk,
benny-pedersen@jyskebank.dk,
birger-nielsen@jyskebank.dk,
bac@jyskebank.dk,
ctm@jyskerealkredit.dk,
gadeberg@jyskebank.dk,
eqh@jyskebank.dk,
erling.kristensen@jyskebank.dk,
fbk@jyskebank.dk,
hbm@jyskebank.dk,
jes.rosendal@jyskebank.dk,
naur@jyskefinans.dk,
noerbo@jyskebank.dk,
lm@jyskebank.dk,
sandberg@jyskebank.dk,
martin.nielsen@jyskebank.dk,
prp@jyskebank.dk,
rune@jyskebank.dk,
sej@jyskebank.dk,
hoejsgaard@jyskebank.dk,
ahk@jyskebank.dk,
bpa@jyskebank.dk,
heidi.skovbjerg@jyskebank.dk,
mac@jyskebank.dk,
pborowy@jyskebank.dk,
helle-hansen@jyskebank.dk,
dip@jyskebank.dk,
avw@jyskebank.dk,
Morten Ulrik Gade <mug@jyskebank.dk>,
Philip Baruch <pb@les.dk>,
Kristian Ambjørn Buus-Nielsen <kbn@les.dk>
And CC:
fm@fm.dk,
finanstilsynet@ftnet.dk,
Statsministeriet <stm@stm.dk>,
kf@nationalbanken.dk,
folketinget@ft.dk,
REU@ft.dk,
nationalbanken@nationalbanken.dk,
Jura og Forretning <jur@domstolsstyrelsen.dk>,
postkasse@advokatsamfundet.dk,
Postkasse – Klagesagsafdelingen <klagesagsafdelingen@advokatsamfundet.dk>,
Justitsministeriet <jm@jm.dk>,
saoek@ankl.dk,
SAK@ankl.dk,
kmj@atp.dk,
Jyske Bank A/S
Vestergade 8-16
8600 Silkeborg.
CEO Anders Christian Dam
Kopy to the state, and press.
Dear all of you in Jyske Bank, you know I do not stop my fight against Jyske Bank, to make others aware of your bank's use of many criminal acts, except that you will talk to me.
Since May 2016, I have tried to get in touch and dialogue with your management, lawyers and not least CEO Anders Christian Dam, if Jyske Bank wants me to stop writing, and not make more videos about the crime that Jyske Bank exposes to us customers.
Then you CEO Anders Dam and Jyske Bank should call me, and make an agreement not to tease you anymore, as you all in Jyske Bank have become so bored of it, and you do not know what to do.
Anders Kristian Dam, CEO of Jyske Bank, it will only be natural for you to immediately notify the Danish Financial Supervisory Authority that you are withdrawing, due to your case between Jyske Bank and me Carsten Storbjerg Skaarup.
This is your "Jyske Bank's" own fault, you have chosen to cheat and deceive us customers, and one day, Jyske bank had to meet a customer like me, who does not find himself in criminal Danish banks, even if your is under state protection.
Dear Jyske Bank.
No matter what you do, and that you commit criminal crimes, it is not a secret.
It is also no secret, that Jyske Bank bribed Lundgren's lawyers not to present the FRAUD and FALSE case, that Lundgren had been hired to present agents Jyske Bank.
It is also no secret, that employees of the Danish courts, and large Danish law firms, cover up Jyske Bank's crime, and to cover up the corrupt Lundgren's lawyers.
The question is just, what the Danish state and government, and Jyske Bank will do against those customers, who like me, will not find us in your chamber
As it is an undermining by Danish law and justice.
CALL ME, ON +4522227713
THEN WE WILL FIND A SOLUTION TO THE PROBLEM HR. CEO ANDERS DAM.
Yes I know I am dyslexic and do not have a bookish education, with faith not that it stops me.
Take this seriously and trade behave the knowledge you have had for years.
Best wishes.
Carsten Storbjerg Skaarup.
Soevej 5. 3100. Hornbaek.
Denmark DK
mail carsten.storbjerg@gmail.com
This email is shared here in the link, and many other places, there is nothing secret about the fact that since 2016, I have written about Jyske bank's fraud, and that the Danish authorities and the policies of inaction cover this criminal bank.
This letter and link are intended for those mentioned below as well as those as email and letter 31-08-2022. is true to.
You all need to read what I write, and if you think I'm wrong, please correct me.
And if you think there are mistakes, then apologize for having made these mistakes, and make sure that those who contributed to Jyske Bank's fraud are fired.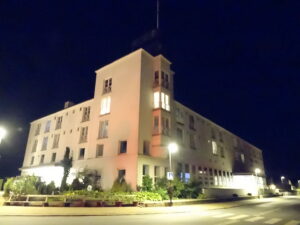 Gmail sendt
31-09-2022.
To the board of the National Bank of Denmark and to bank director Lars Rohde. see the attached letter of 31 August 2022. I wish to present to the National Bank and to the Danish Prime Minister Mette Frederiksen and the Prime Minister's Office documentation of Jyske Bank's many legal offences, this email requires the attention of all of you and is therefore shared with all the 179 politicians who are members by the Danish Parliament
Denmarks Nationalbank
Langelinie Allé 47
2100 Copenhagen East
Telephone: +45 33636363
E-mail: kommunikation@nationalbanken.dk
Att:
National Bank Director Lars Rohde.
National Bank Director Per Callesen.
National Bank Director Signe Krogstrup.
I have written to the national bank a few times, as I want a meeting in which I want to present evidence that Denmark's second largest bank Jyske Bank A/S is behind an extensive fraud, I want to submit this to the national bank's management.
I want the national bank to respond to my request to present documentation to the bank's management.
Also out of consideration for the other Danish banks that comply with the law, if the National Bank starts by reading the attached letter and uses the links in the letter, I have described in this letter a bit of the crime that Jyske Bank A/S is behind .
At the same time, I must point out that I have written many emails, which have been shared with the Danish National Bank, not once has the National Bank replied.
I have been trying since 2016 to get a meeting with Jyske Bank and their management at CEO Anders Christian Dam who do not want dialogue.

Jyske Bank and their lawyers knew that I would send this letter if CEO Anders Christian Dam would not respond to my inquiries, I cannot force Jyske Bank either to meet or to stop violating the provisions of the Criminal Code.
The question for the National Bank is also whether what Juyske is doing, which I write and present documentation for in the letter, is completely in accordance with the National Bank's interpretation of Denmark's laws and regulations.
That is, whether all Danish banks can freely and with impunity commit the offenses that I write Jyske Bank is behind, or whether Jyske Bank A/S and their employees are exempted in order to comply with the country's laws and regulations.
On 29 August, I sent the executive board and all the bank's lawyers a copy of the draft of the attached letter, so that CEO Anders Christian Dam had the opportunity to speak with me again before I sent this letter.
The letter and Danmarks Nationalbank's action will be shared with the European Central Bank, in order to get clarity on whether all Danish banks can forge documents, commit fraud and use bribes just as Jyske Bank does.
I am anticipating a quick conversation, for an agreement on a date for the presentation of my evidence, the letter here contains a small taste of Jyske Bank's criminal activities, which should set off alarm bells, both in the Danish Prime Minister's Office, and in Prime Minister Mette Frederiksen's office and, of course, in the National Bank Denmark
Just as I expect the national bank to see to it that Jyske Bank's license for financial business in Denmark is withdrawn from Jyske Bank A/S or that Jyske Bank A/S is put under stricter supervision as a minimum, while an impartial investigation is made into all my accusations.
Then I also expect that the Directorate at Danmarks Nationalbank will tell me whether it is actionable to write and tell about Jyske Bank's many and actionable offences.
In addition to the letter, 31.08.2022 is shared
Copy of the page where the complaint 05-06-2020. over Lundgren's lawyers is shared.
Go to www.banknyt.dk as it looked not so long ago.
Copy of the first letters from 2019. to the Prime Minister, the Ministry of Finance, the Prime Minister, the Ministry of Justice and the Minister of Justice as several parties in the parliament, and the audit committee and to the Norwegian Financial Supervisory Authority.
Common to all letters is that they have not been answered.
In my letter 31-08-2022. are there links to these attached letters.
If you have any questions while reading the material, call me on +4522227713.
Does Danmark have a major problem with the Danish banks, and that they will not comply with the legislation, and therefore not a single one of you who has received my letters and mail has dared to answer me to date.
This email requires action either Jyske Bank A/S must be deprived of the right to conduct banking business in Denmark, or there must be someone who dares to meet me also for a public debate about the corruption in Denmark.
It is intended for all Danish politicians, including those who are not on Danmarks Nationalbank's board.
Regards.
 Carsten Storbjerg Skaarup
Soevej 5.
3100 Hornbaek.
Denmark
phone +4522227713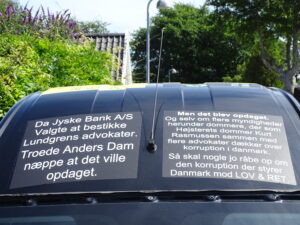 Billeder til Finans Danmark, Ledelsen og deres Juridiske.
I forbindelsen med mailen 14-08-2022.
SYNTES I IKKE AT I HAR ET MED ANSVAR FOR AT DÆKKE OVER KRIMINELLE MEDLEMMER.
Syntes i også som Jyske Bank A/S at dette her bare er en JOKE.
This letter and link are intended for those mentioned below as well as those as email and letter 31-08-2022. is true to.
You all need to read what I write and if you think I'm wrong, please correct me.
And if you think it's a mistake, then apologize for making these mistakes, and especially for firing those who contributed to Jyske Bank's fraud.